home
Business Introduction
Nurturing Talent That Will Change Society
Sunny Family
Sunny Family
Sunny Family is a program that continuously helps people practice happiness based on their own choosing through various types of education and activities. The program aims to help people grow into talented individuals who will change society.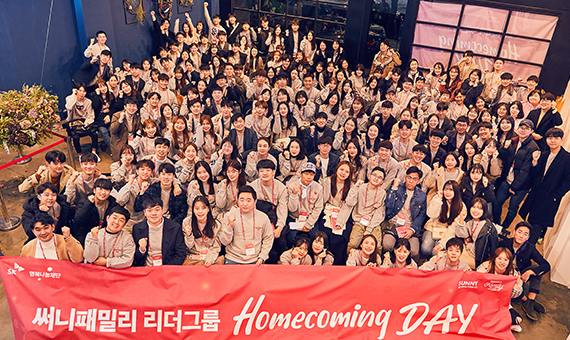 What is Sunny Family?
Sunny Family is a program where OB (old blood) and YB (young blood) members in different regions can freely network and continuously exchange and grow. Anyone who has completed social activities can become a member of Sunny Family and receive support for various activities and networks to solve social problems.
Activity Field

Education and Mentoring

Empower OB by giving them the opportunity to share their knowledge and experience.

Problem Solving

OB can share their experience and expertise with YB to come together and create solutions for social problems.

Coaching and Developing

A feedback process to guide Sunny activities in the right direction.

Activity Programs

Networking

A place of communication for OB and YB. * Sunny Day, Homecoming Day, and other local programs.

Competency Development

A program that supports capacity development to ensure OB will be able to continuously carry out activities to improve social problems. * Video shooting/editing workshops, workshops to nurture educators, etc.

Volunteering

A social change program that solves social problems in the local community.

Sharing Your Talent

A mentoring program where OB can share their talent and experience to help YB.

Campaigns and Donations

Projects that go beyond the realm of volunteer work to improve awareness and solve social problems.